(updated May 11, 2020) 
May 2020: We are thrilled to announce that Dr. Hua's CSUPERB New Investigator (NI) Grant proposal, titled "Non-random chromosome positioning during mitosis" has been approved for funding!  CSUPERB is a CSU wide funding agency for: CSU Program for Education & Research in Biotechnology. Congratulations, Dr. Hua!
February 2020: Big Congratulations to the following Hua Lab students on their recent Koret Awards! So exciting! 
MaryGracy Antony (Biology): "Nuclear Polarity and Alignment During Cell Division"
Breanna Lee (Biology):  "Mechanisms of Parental Genome Organization"
Kayla Noelani Arce (Biology): "Chromosome Organization in Osteosarcomas"
Alexa Arce Garcia (Chemistry): "Chromosome Organization in Adolescent"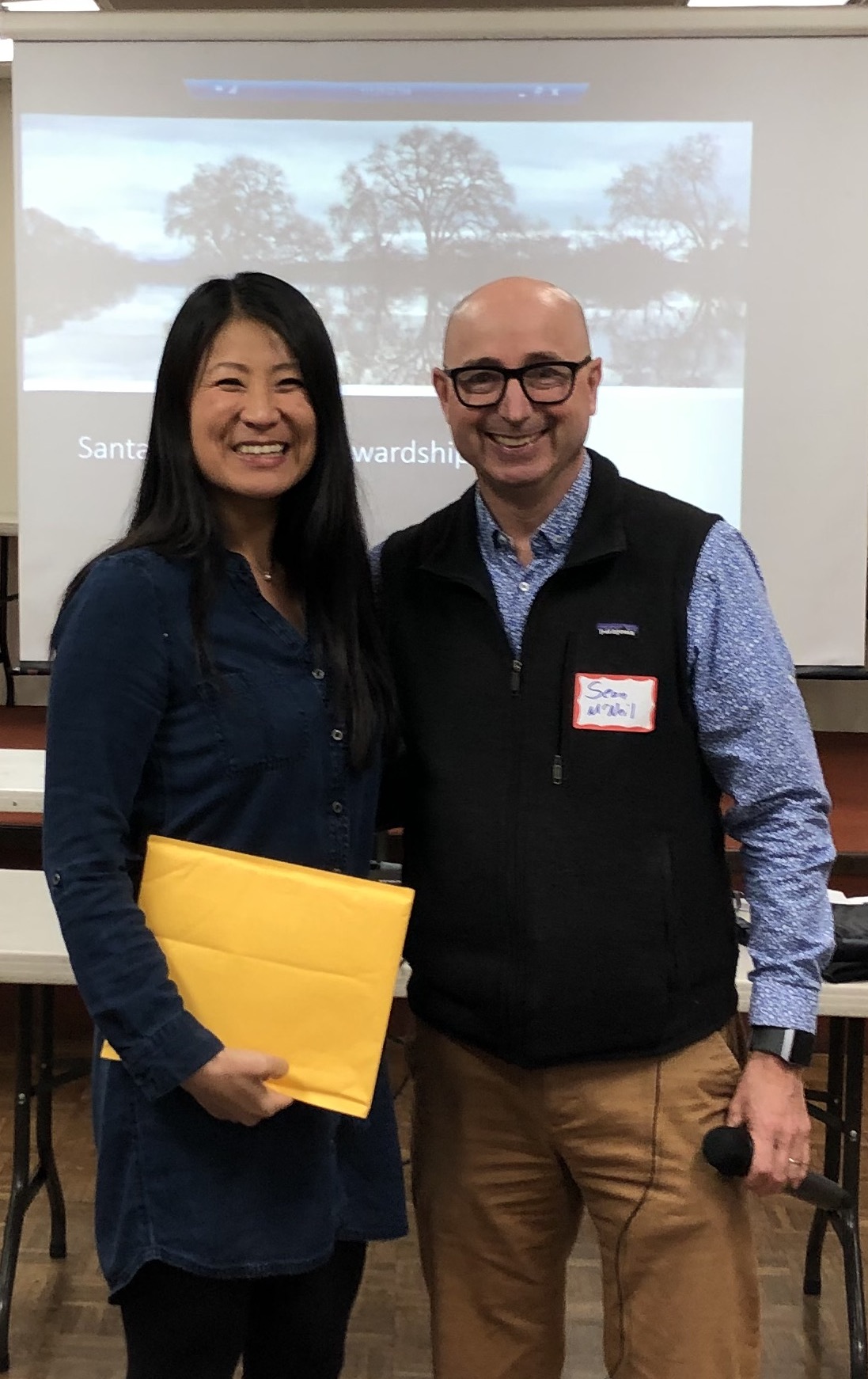 February 2020: CNPS Milo Baker funds Hua lab member McKennah Goshgarian student research scholarship to study chromosome organization of Umbellularia californica with Phytophthora ramorum resistance. Congrats McKennah!
January 2020: Lab Member Angelica Aguilar is the recipient of the prestigious McNair's Scholar Fellowship! Congratulations, Angelica!
November 2019: Congratulations to Lab Members Angelica Aguilar and Shayla Shahar who recently received the Koret Award, part of the SSU 2019-2020 Student Research Awards!  Angelica's project is "The Fidelity of Chromosome Organization in Aging" and Shayla's project is "Chromosome Organization in Renal Carcinoma".  Way to go, Angelica and Shayla!