(updated September 23, 2020) 
September 2020: Dr. Hua's research is highlighted in SSU News!
July 2020: Dr. Hua's NSF Research grant proposal, titled "Chromosome organization in cellular development" has been approved for funding! The National Science Foundation is an independent agency of the United States government, that supports fundamental research and education in all the non-medical fields of science and engineering.
June 2020: Congratulations to incoming MS student Christian Casas for receiving a State University Grant (SUG)! What a great start to graduate school!
May 2020: We are thrilled to announce that Dr. Hua's CSUPERB New Investigator (NI) Grant proposal, titled "Non-random chromosome positioning during mitosis" has been approved for funding!  CSUPERB is a CSU wide funding agency for: CSU Program for Education & Research in Biotechnology. Congratulations, Dr. Hua!
April 2020: Congratulations to Angelica Aguilar for being accepted to MDI's Biological Laboratory summer REU program for 2020!
February 2020: Big Congratulations to the following Hua Lab students on their recent Koret Awards! So exciting! 
MaryGracy Antony (Biology): "Nuclear Polarity and Alignment During Cell Division"
Breanna Lee (Biology):  "Mechanisms of Parental Genome Organization"
Kayla Noelani Arce (Biology): "Chromosome Organization in Osteosarcomas"
Alexa Arce Garcia (Chemistry): "Chromosome Organization in Adolescent"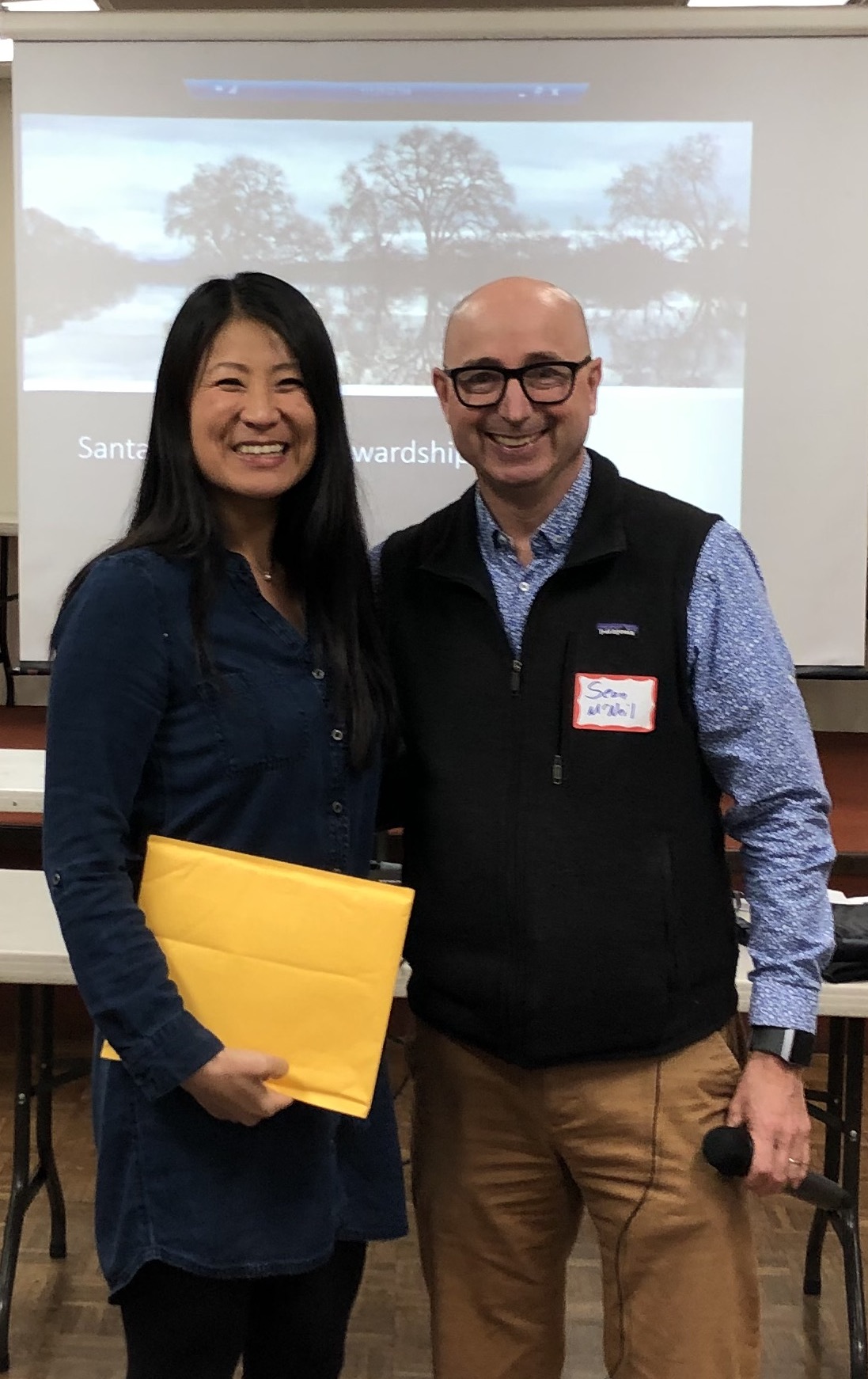 February 2020: CNPS Milo Baker funds Hua lab member McKennah Goshgarian a student research scholarship to study chromosome organization of Umbellularia californica with Phytophthora ramorum resistance. Congrats McKennah!
January 2020: Lab Member Angelica Aguilar is the recipient of the prestigious McNair's Scholar Fellowship! Congratulations, Angelica!
November 2019: Congratulations to Lab Members Angelica Aguilar and Shayla Shahar who recently received the Koret Award, part of the SSU 2019-2020 Student Research Awards!  Angelica's project is "The Fidelity of Chromosome Organization in Aging" and Shayla's project is "Chromosome Organization in Renal Carcinoma".  Way to go, Angelica and Shayla!