Welcome to Biology at SSU!
The Department of Biology offers a dynamic learning environment, exciting research and training opportunities and intensive mentoring of students at all levels. Our faculty are not only dedicated educators but also active scholars who engage in primary research to address diverse topics in the biological sciences.
The overall mission of our undergraduate and graduate programs is to educate the next generation of scholars, professionals and citizens so that they are prepared to meet the biological, environmental and technological challenges of the future.
Areas of educational and research activities include ecology, conservation and evolutionary biology, genetics, molecular and cell biology, and physiology.
Please feel free to contact any of the department faculty or staff if you have questions about our programs.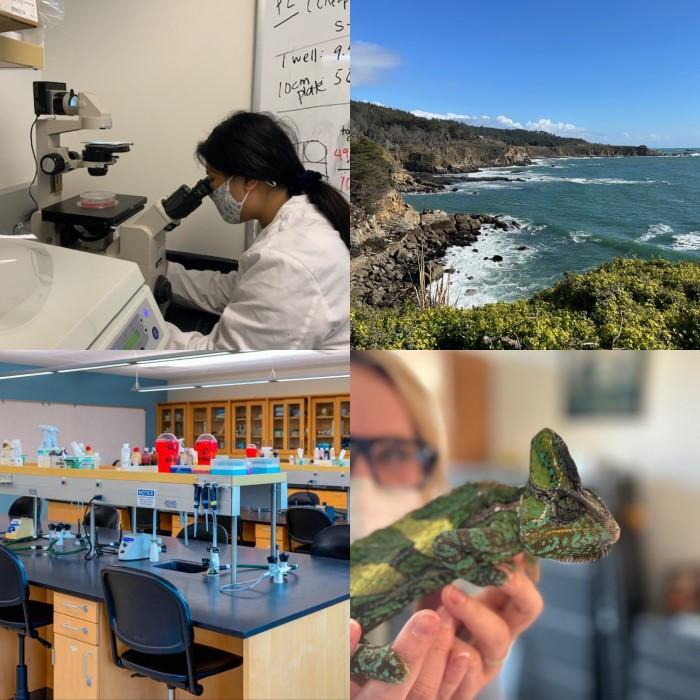 Announcements

September 2023:
The Biology Dept. is very excited to announce Grad student Angelo Incitti (Crocker Lab) is the 2023 SSU recipient of the CSU Trustees' Award for Outstanding Achievement! This prestigious award is given to one student from each of the 23 campuses. To learn more about Angelo and this award, please visit the CSU website. Congratulations, Angelo!

August 2023:
Congratulations to the Hughes Lab members featured in this recent Bay Nature article, "A 'Field of Dreams' Approach to California Bull Kelp Forests" with shout-outs to former BIOL Grad Students, Rachael Karm and Julieta Gomez!

May 2023:
Congratulations to Hua Lab members, Christian Quintero, Salma Torres and Kalani Valencia-Chin, recent recipients of the MESA/Genetech Summer Fellows award! This award will fund their summer research projects. Great job, everyone!

April 2023:
The Biology Department is proud to announce Bio Grad student Rebecca Kopel (Geist Lab) won the SSU Grand Slam 2023! Rebecca's topic is titled "Bringing Back the Bugs--Using Benthic Macroinvertebrates to Assess Freshwater Environments" and she will represent SSU in the CSU Wide Grand Slam on May 5th. Congratulations Rebecca! For more details, visit our Student Highlights page.

March 2023:
Congrats to Biology Grad Students Rebecca Kopel (Geist Lab) and Vini Souza (Hughes Lab) who have been selected to present their research at the CSU Student Research Competition next month at San Diego State University! Visit the Student Achievement page for more information - Good Luck Vini and Rebecca!

November 2022:
Spring 2023 BIOL 220 & 240 Rollout: UPDATED! Now open to ALL students who meet the pre-reqs, including repeaters! For more information, go to our Rollout page. 

August 2022:
Congratulations to Hua Lab member Vanessa Sanchez who has been selected as a McNairs Scholar! Read more here: Student Achievement page

August 2022:
Congratulations to the following Biology Grad Students for receiving Graduate Equity Awards: Tailyn Brown, Alex Flores, and Maria Velazquez - Way to go!

May 2022:
The Biology Dept. is proud to announce undergrads Marcos Peech (pictured) and Vanessa Sanchez were both selected as MESA/Genentech scholars to conduct summer research in the Hua Lab! Congratulations! More info here: Student Achievement Page

May 2022:
Congratulations to Biology Graduate Student, Alyssa Cooper who won the Audience Choice award at the CSU Grand Slam Competition last week! Excellent Job, Alyssa! More Information: Student Achievement Page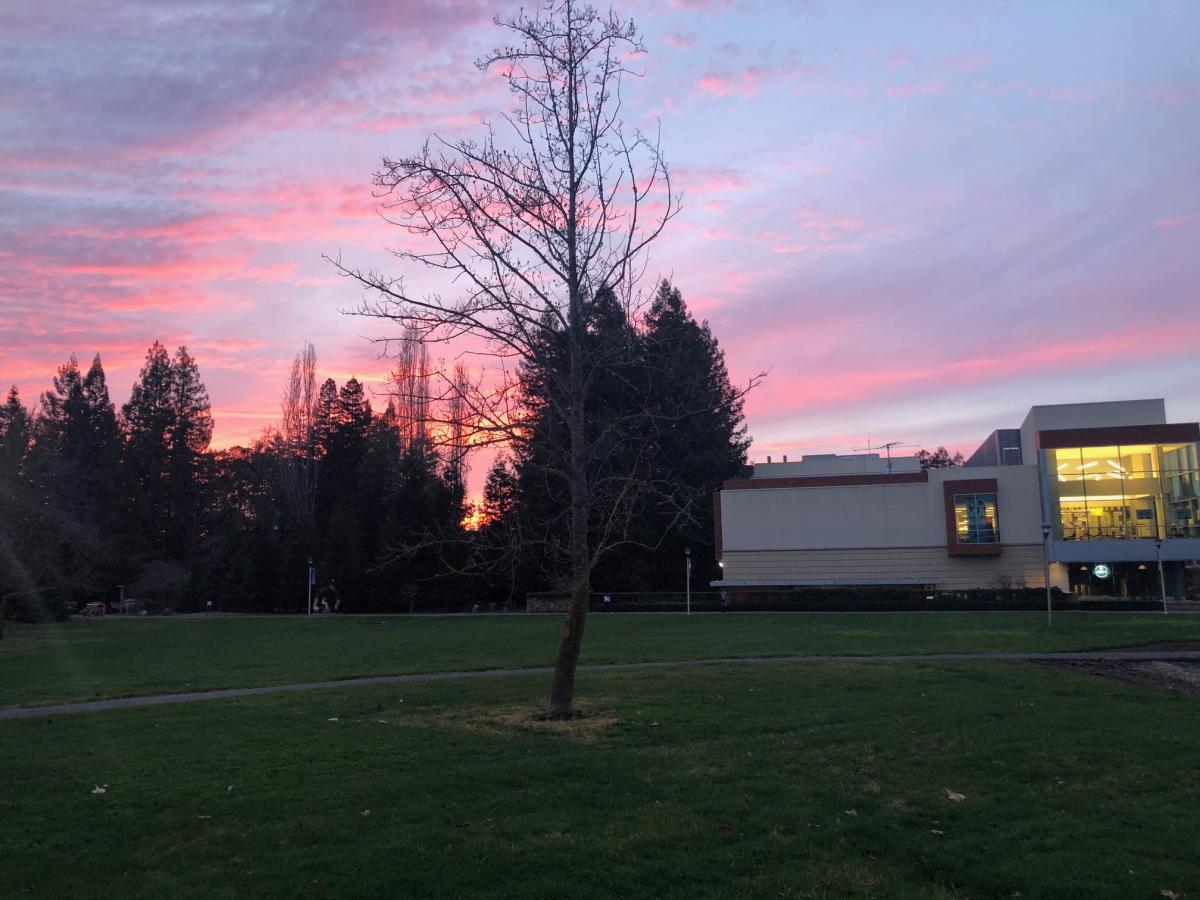 Photos and Videos on This Site
All of the photos and videos on this site were taken by the following faculty, staff, students and friends: Gaby Arango, Lisa Bentley, Brennan Chin, Michael Cohen, Christina Collins, Abbey Dias, Belle Ehrmantraut, Megan Gaitan, Julieta Gomez, Rosemary Galten, Kandis Gilmore, Julia Graham, Shannon Healy, David Hua, Lisa Hua, Brent Hughes, Fran Keller, Shannon Lee, Joseph Lin, Aurora Martinez Ricart, Dena Peacock, Alessandra Phelan-Roberts, Nathan Rank, Alyssa Stadie, Wendy St. John and Mackenzie Zippay. Contact the Biology Dept. webbuilder if you need more information. 09-18-23