Lisa Hua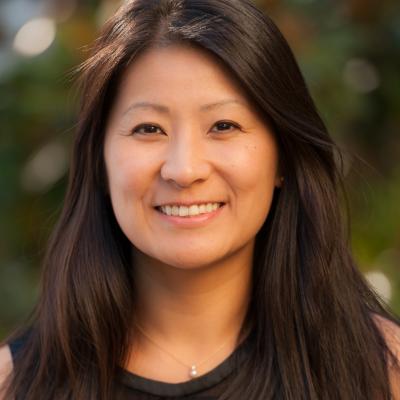 Assistant Professor
Office
Darwin 216
Office Hours
Tue:
11:00 am-12:30 pm
in D216
Thu:
11:00 am-12:30 pm
in D216
or by appointment - in person or over Zoom Office Hour Link
Education:
Ph.D. Tulane University 2012
Postdoctoral Experience:
University of California, San Francisco (UCSF)
Research Interests:
Molecular Biology, Cell Biology, Developmental Biology, Nuclear Organization
Research Program:
The Hua Lab studies the mechanisms of higher-order chromosome organization during the cell cycle and its function in development and cancer. In particular, we are interested in the mechanism(s) that prevents somatic chromosome pairing, and thus maintain genetic stability across daughter cells. We are taking a biophysical, molecular/cellular, and evolutionary approach to address this fundamental paradigm. Our model systems include human/mouse primary cell lines, carcinoma cell lines, Arabidopsis and other plant species, and Drosophila embryos. Our studies will allow for an understanding of genome organization and its implications in the etiology of human and plant disease.
Course Offerings:
BIOL 130 - Introductory Cell Biology and Genetics
BIOL 224 - Human Physiology
BIOL 343 - Stem Cell Biology
BIOL 393 - Independent Study in Biology
BIOL 472 - Developmental Biology
BIOL 494 - Independent Research in Biology
BIOL 495 - Special Study in Biology
BIOL 496A - Honors Thesis I
BIOL 496B - Honors Thesis II
BIOL 595 - Special Study in Biology
BIOL 597 - Thesis Preparation
Selected Publications & Presentations
Hua LL, Casas CJ, and Mikawa T (2022). Mitotic anti-pairing of homologous chromosomes. Nuclear, Chromosomal, and Genomic Architecture in Biology and Medicine. Results Probl Cell Differ. 70:191-220. (doi: 10.1007/978-3-031-06573-6_6. PMID: 36348108.)
Hua LL, Mikawa T (2018). Mitotic anti-pairing of homologous and sex chromosomes via spatial restriction of two haploid sets. Proc. Natl. Acad. Sci. U.S.A. 115(52):E12235-E12244. (PMID: 30530674; PMC6310853)
Hua LL, Mikawa T. (2018). Chromosome painting of mouse chromosomes. Mouse Embryogenesis: Methods and Protocols. Methods Mol Biol 1752:133-143. (PMID29564769; PMC6140340)
Hu J, Verzi MP, Robinson AS, Tang PL, Hua LL, Xu S, Kwok P, Black BL. (2015) Endothelin signaling activates Mef2c expression in the neural crest through a MEF2C-dependent positive-feedback transcriptional pathway. Development. 142(16): 2775-80. (PMID26160899; PMC4550968)
Hua LL, Vedantham V, Barnes RM, Hu J, Robinson AS, Bressan M, Srivastava D, Black BL. (2014) Specification of the mouse cardiac conduction system in the absence of Endothelin signaling. Dev. Biol. 393(2):245-54. (PMID25050930; PMC4143461)
Maska EL, Cserjesi P, Hua LL, Garstka ME, Brody HM, Morikawa Y. (2010) A Tlx2-Cre mouse line uncovers essential roles for hand1 in extraembryonic and lateral mesoderm. Genesis. 48(8):479-84. (PMID20506548; PMC2955361) 
Zehir A, Hua LL, Maska EL, Morikawa Y, Cserjesi P. (2010) Dicer is required for survival of  differentiating neural crest cells. Dev. Biol. 340(2):459-67. (PMID20144605; PMC2878775) 
Lim RF, Wegelin J, Hua LL, Kramer EJ, Servis ME. (2008) Evaluating a lecture on cultural competence in the medical school preclinical curriculum. Acad Psychiatry. 32(4):327-31. (PMID18695035)